ARISTARCHOS Telescope
A 2.3 m telescope in the Peloponnese, Greece
A Unique Infrastructure
Helmos Observatory is located on mount Helmos (Aroania) in the Northern Peloponnese at an altitude of 2340 m (22˚ 11′ 46″ East, 37˚ 59′ 04″ North), 130 km west of Athens and about 15 km from the city of Kalavryta. The site is one of the darkest areas in Greece and Europe.
ARISTARCHOS – A 2.3m instrument in the Peloponnese operated by IAASARS

Quality – Excellent quality of optics

International Collaborations – Partner of ESA/ScyLight,OPTICON-RadioNet Pilot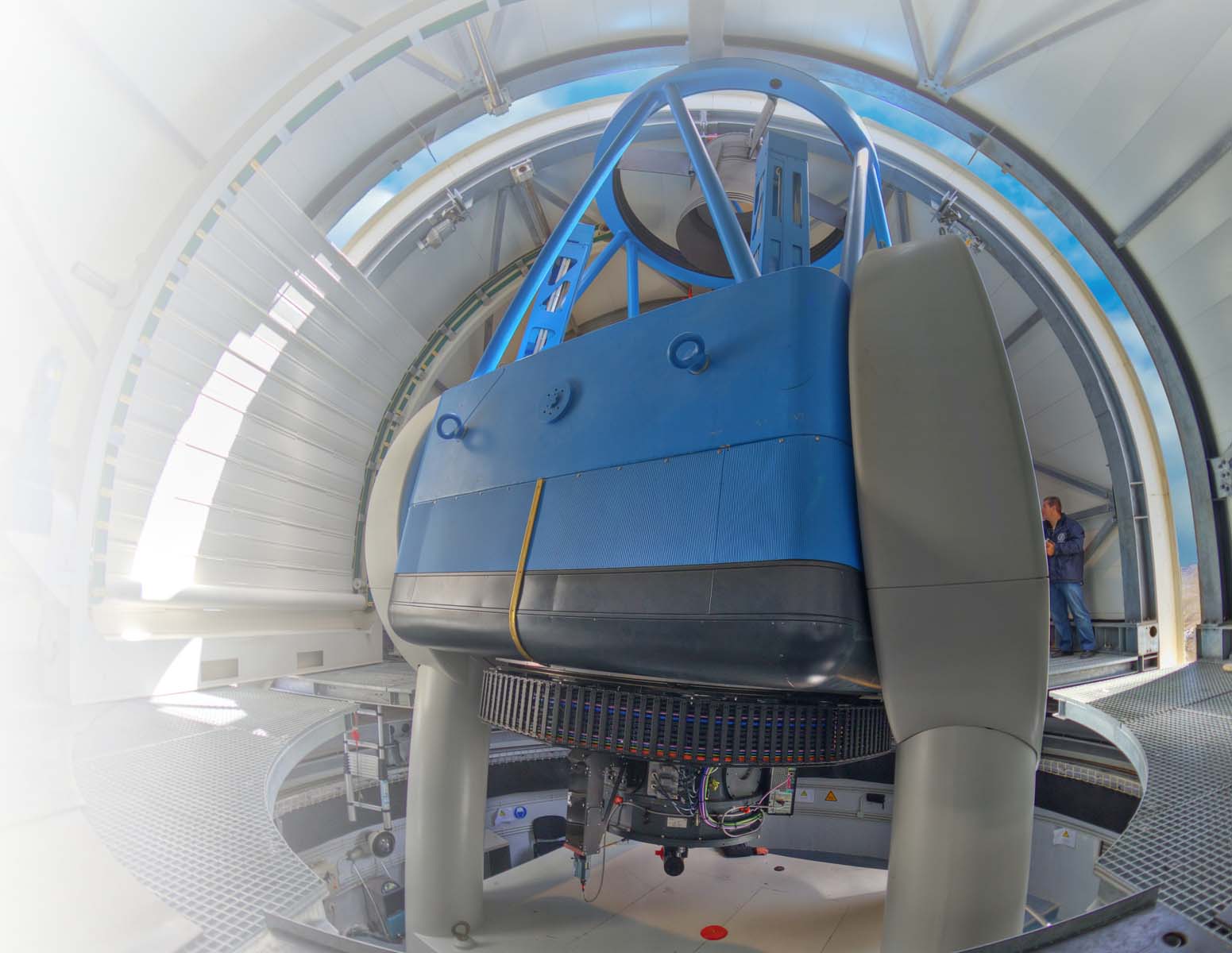 News
The Institute for Astronomy, Astrophysics, Space Applications and Remote Sensing (IAASARS) of the National Observatory of Athens actively participates as one of the main pillars in the Hellenic network for the ERMIS Hellenic Cubesat Demonstration Mission that aims to certify new, innovative space technologies and applications, such as 5G communications for the Internet of Things (IoT), satellite telecommunications and a multispectral camera for earth observation.
The next proposal deadline for the observing period July 1-October 31, 2023 is May 5, 2023 (23:59 Local Time).
Between June 26 and July 2, laser optical links were made between the Aristarchos telescope and the AlphaSat telecommunication satellite. The team visiting from ESA worked with the Helmos Observatory team to complete several experiments in which the telescope not only recorded the beam from AlphaSat but also the quality and characteristics of the signal.
The selection of the Helmos Observatory by ESA as the first ground station for "fiber in the sky" is crucial in order for our country to play a central role in the new generation applications for the space sector.

This successful collaboration of the National Observatory of Athens with ESA and the Ministry of Digital Governance opened the possibility for other national infrastructure to be included in the program."