ARISTARCHOS Telescope
A 2.3 m telescope in the Peloponnese, Greece
A Unique Infrastructure
Helmos Observatory is located on mount Helmos (Aroania) in the Northern Peloponnese at an altitude of 2340 m (22˚ 11′ 46″ East, 37˚ 59′ 04″ North), 130 km west of Athens and about 15 km from the city of Kalavryta. The site is one of the darkest areas in Greece and Europe.
ARISTARCHOS – A 2.3m instrument in the Peloponnese operated by IAASARS

Quality – Excellent quality of optics

International Collaborations – Partner of ESA/ScyLight,OPTICON-RadioNet Pilot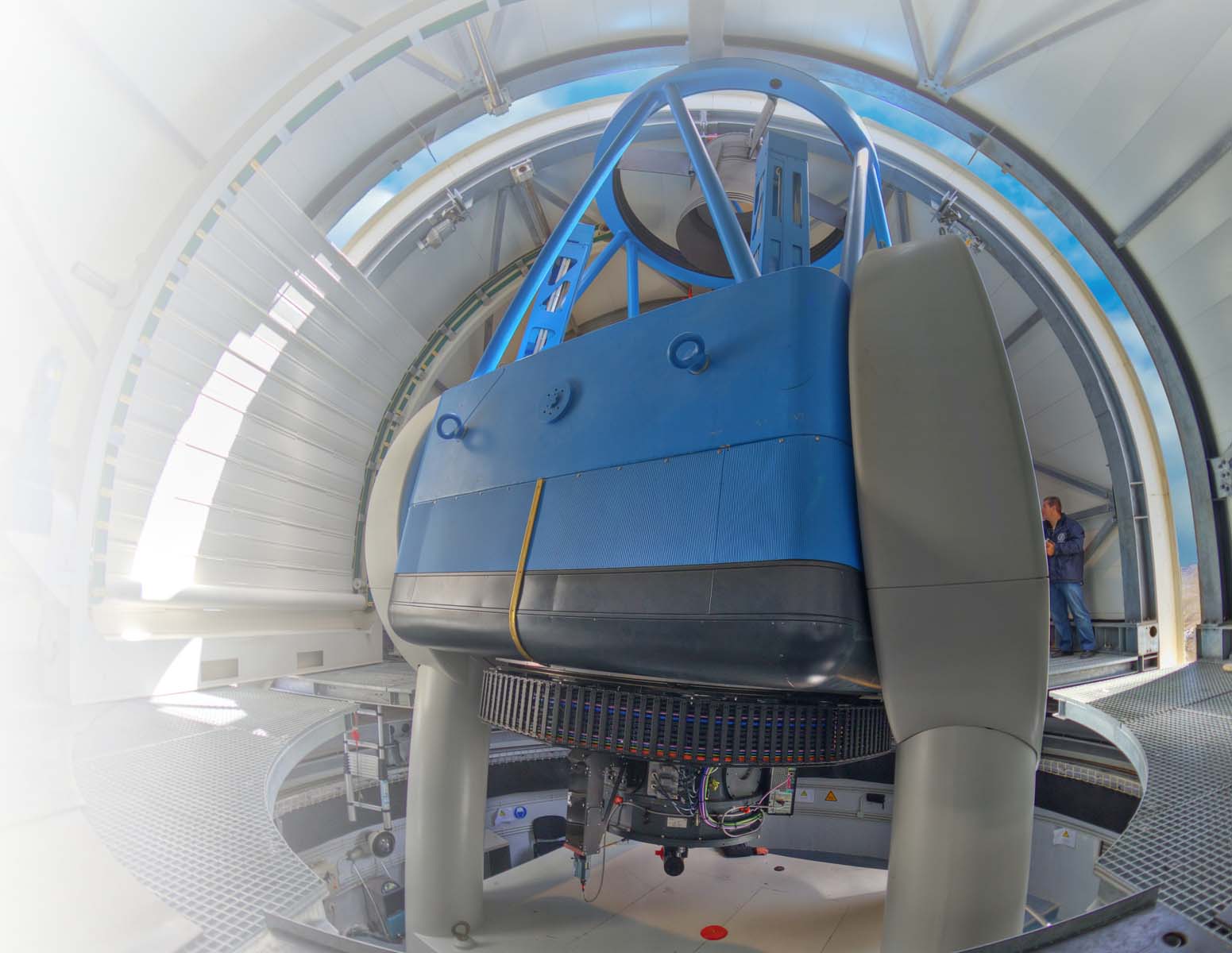 News
The next proposal deadline for the observing period July 1- October 31, 2022 is May 6, 2022 (23:59 Local Time).
After the successful installation of the equipment of the ScyLight program last July, the ESA team visits again the observatory of Helmos where in collaboration with the staff of IAASARS, they continue the tests with the telescope "Aristarchos".
The European Space Agency (ESA) has decided to build the first ground station of the ambitious ARTES ScyLight program next to the Helmos Observatory in Achaia, the National Observatory of Athens' largest research center.
The selection of the Helmos Observatory by ESA as the first ground station for "fiber in the sky" is crucial in order for our country to play a central role in the new generation applications for the space sector.

This successful collaboration of the National Observatory of Athens with ESA and the Ministry of Digital Governance opened the possibility for other national infrastructure to be included in the program."